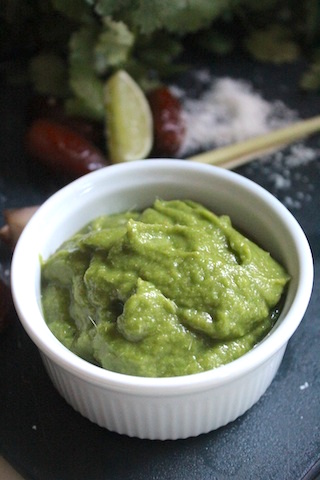 We've recently made a concerted effort to eat home cooked foods more often, and drastically reduce the number of meals we have out. Instead of seeing it as a sacrifice, I've embraced the challenge of cooking more frequently for my family, and look for ways to add new dishes to the rotation. When the food's good, it's worth the effort. When it's just mediocre, it feels like a punishment. So I am determined to put together a collection of manageable, easy meals that will not only be enough for dinner, but provide leftovers for lunches or the freezer. In the last week alone I found a new pork chop recipe that everyone loves, and finally figured out a way to use up extra pasta that people are tired of: spaghetti pie! (I'll be writing more about that one soon.) It's been rewarding, and inspires me to keep going.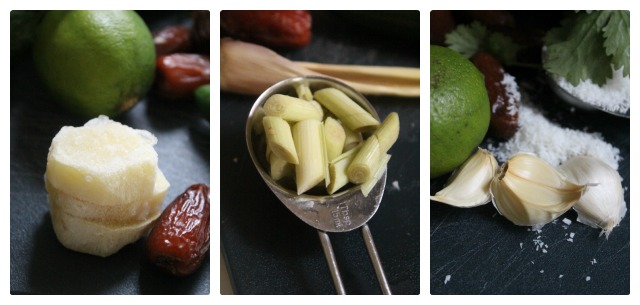 But a few weeks ago, after many nights of cooking and a really long day at work, I announced to everyone that we would finally go to the local Thai restaurant we'd always liked. We hadn't been in a while, but my little guy announced the week before that he wanted the calamari and dumplings, and wouldn't let it go. So off we went on a rainy night, expecting a fabulous dinner. What we got instead was an expensive, underwhelming, extra salty and disappointing meal. I felt terrible. The only good thing about it (except for the company, and the fact that there were no dishes to clean) was the Tom Yum Goong soup. Otherwise, I spent the whole time wishing we had just stayed home and I had cooked the sweet and spicy chili shrimp my older guy had asked for in the first place.

So the next day, after fretting for longer than I should have, I decided that this just means I need to add more Thai food into the repertoire. I decided to start with that sweet and spicy shrimp soup that I always order out, and my search led me to a fabulous website called the High Heeled Gourmet. Her Tom Yum Goong recipe drew me in, and drove me to hit the Asian store the same day, but I came up short on the ingredients; I couldn't find the kaffir lime leaves or the galangal I needed, but figured I might as well grab the lemongrass while I had it within reach. But now what was I supposed to do with it?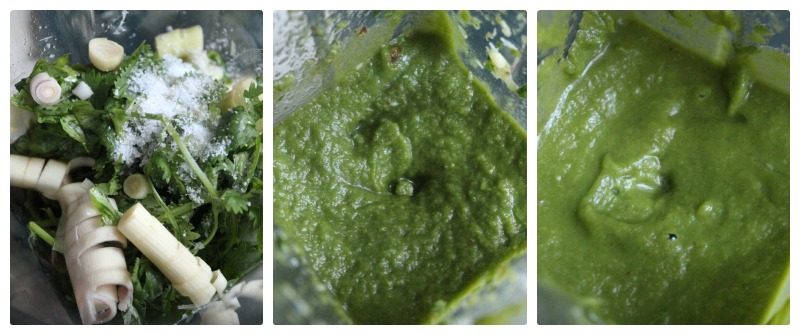 After jumping around a bit more on her website, I landed on an approachable lime and garlic salmon recipe that inspired the one I created for you here. I loved her explanation and photographic tutorial on how to get the most juice out of your limes, and knew I wanted to take her ingredient list and come up with a sauce for a large fillet of roasted salmon. See, I pretty much make the Spice-Crusted Roasted Salmon I posted last year almost every week.  I know, repetition may be boring to some, but a great healthy recipe with only five minutes of hands on time and done in well under half an hour means I can make it without thinking. Sometimes you need the auto-pilot meal that is guaranteed to have leftovers for lunch. But even I can admit that sometimes you need to change it up. And since I only want to make salmon in the oven (I hate the smell in the kitchen and the clean up involved in pan frying and sautéing fish,) I figured I could use her recipe as a stepping stone for my own Thai sauce. I loved the idea of lime, garlic, ginger, fish sauce, cilantro and lemongrass, but her amounts didn't look like they would meet my needs. I also wanted a little heat and sweetness, and since I am trying to be aware of our refined sugar intake, I wanted to use the jalapenos and dates I have.  And as we all know, I am happy to throw coconut into anything. What I got was a well balanced bright green sauce, that covers all the hits: salty, sweet and sour and with a level of umami. While it cooks the color dims, but the flavor grows. With very little work (less than 30 minutes from start to table,)  I was able to serve my family a dinner that beat our restaurant fiasco by a landslide. My husband even declared, "This is one of the best things you've ever made!" Fast, easy, healthy, and delicious, it reinforced the notion that home cooked is often better. It cost less, it had a fraction of the calories, and we got to eat it in our pajamas. Not a bad way to end the weekend.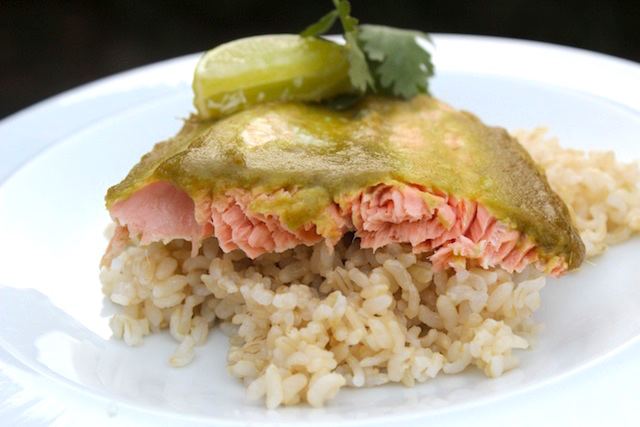 And in case salmon isn't your thing, the star of this meal really is the Thai Lime and Lemongrass sauce. In the last couple of weeks I have made it three times, and it is so versatile. I made a batch while I sauteed some eggplant, and tossed it all with rotisserie chicken and fresh spinach, and it was outstanding. I have extra sauce in the fridge now, and plan to throw it on some soba noodles with tofu and red peppers. It is a gluten-free sauce, vegan if you replace the fish sauce with soy sauce, and refined sugar-free too, so everybody wins!
**I would love to hear if you make this, or anything else on the website!  PLEASE write a comment to let me know how it turns out, or if you have any questions. It makes my day to know that these recipes make it into your homes, and I would love to know what you think! Thank you!
Thai Roasted Salmon with Lime and Lemongrass
This Thai Roasted Salmon with Lime and Lemongrass is a quick, easy and healthy main course that has a bright balanced flavor. Using dates instead of sugar, you've got a slightly sweet sauce that pops from citrus, with a touch of herbs and heat to round it out. With dinner in under 30 minutes, you won't miss ordering takeout.
Ingredients
One 2½ pound wild-caught salmon fillet
½ cup fresh cilantro
¼ cup fresh squeezed lime juice (from 2-3 limes)
2 Tablespoons water
1½ Tablespoons Thai fish sauce*
2 Tablespoons sliced fresh lemongrass (from the bottom of one stalk of lemongrass)
1 Tablespoon garlic, peeled and chopped (3 cloves)
1 Tablespoon fresh ginger root, peeled and chopped
1½ Tablespoons jalapeno pepper, seeded and stemmed (1 large pepper)
1 Tablespoon shredded unsweetened coconut
½ teaspoon kosher salt
8 pitted dried dates
Instructions
Preheat your oven to 400ºF/204ºC. Line a large rimmed baking sheet with aluminum foil, then spray the foil with cooking spray. Place the salmon on the baking sheet.
In a mini food processor or blender, combine all the rest of the ingredients until you have a smooth, bright green sauce. Spoon all of the sauce onto the salmon, spreading it evenly over the top of the fish. Roast it in the oven for 16-18 minutes, depending on the thickness. You will know it is done when a fork inserted in the fish lets the flesh easily flake apart, and it appears opaque. The sauce will lose its bright color, but certainly not its popping bright flavor.
Serve it will some brown rice and a green vegetable, or a bok choy salad with crispy ramen noodles on top, and enjoy!
Notes
*If you want the sauce to be vegan, use soy sauce or tamari instead.
**If you can't find lemongrass or unsweetened coconut, you can leave then out, and it won't be the end of the world. They are harder to find in some stores, so don't let their absence stop you. But if you can, the added flavor boost is well worth it.
***You can replace the dates with 2-3 teaspoons of sugar, depending on the heat of your chili. Fish sauce really needs that sweetness to balance it out, so don't skip it entirely.
http://tastyoasis.net/2016/02/10/thai-lime-lemongrass-sauce-youll-want-put-everything-including-roasted-salmon/
© Tasty Oasis 2017
Related posts: