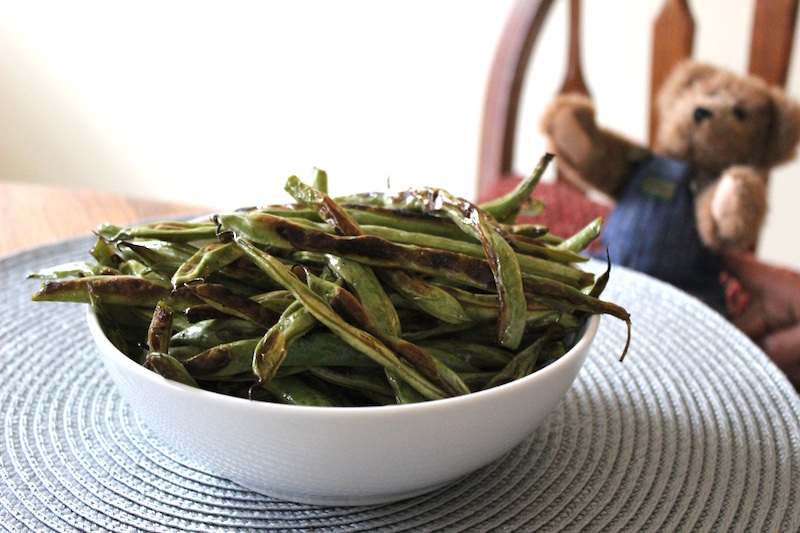 I just wanted to pop in with another quick tip that might be obvious to some, but a revelation to others. Roast your green beans! I know, everything on this site seems to be about roasting: Roasted Broccoli, Roasted Honeynut Squash with Za'atar and Pomegranate Molasses, Roasted Peaches with Basil and Ricotta, Spice-Crusted Roasted Salmon.) But it's only because roasting is one of the easiest ways to cook delicious food, and it's healthy. So it's time for roasting green beans!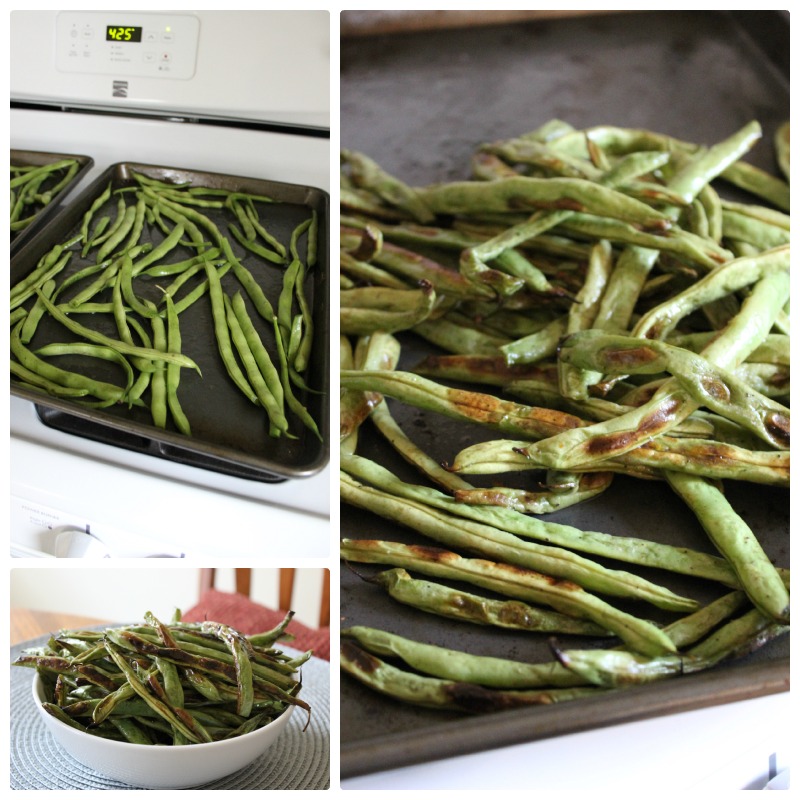 It seems ridiculous to even write a recipe for this, because as with all vegetables you're pretty safe if you just spread them out on a baking sheet, with lots of space between them, and toss with extra virgin olive oil, kosher salt and freshly ground pepper, and stick them in a hot oven, tossing occasionally. 425 degrees Fahrenheit for 25 minutes, and you are good to go.
*Oh, and the bear up top? My big kid got to take Paddington home over the weekend and document his adventures. He helped with these green beans, so he got to have his own photo shoot with the results….