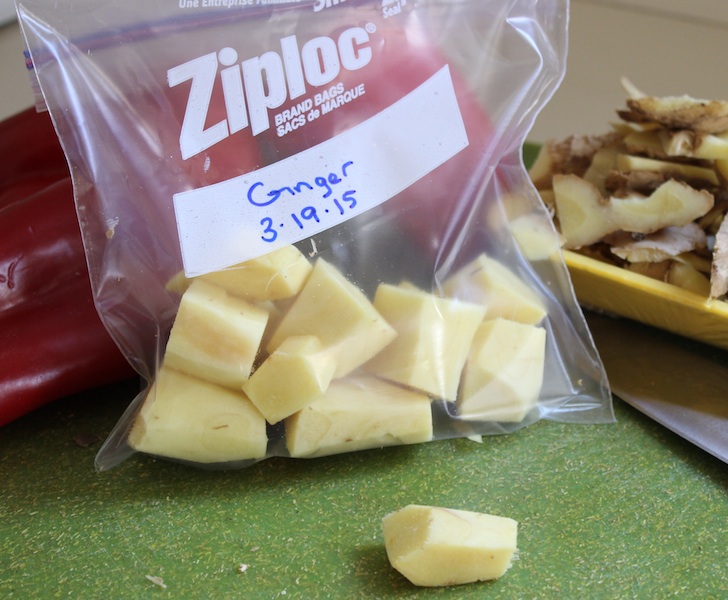 Just a quick tip for you all today, because my brain and time has been otherwise occupied, and lately my kitchen has been the scene of studying more than anything else.  Which means I have been all about easy meals and shortcuts, and I thought some of my tricks might be worth sharing.  And I realized that while this might seem obvious to some, maybe it hasn't crossed your radar yet: You can freeze ginger!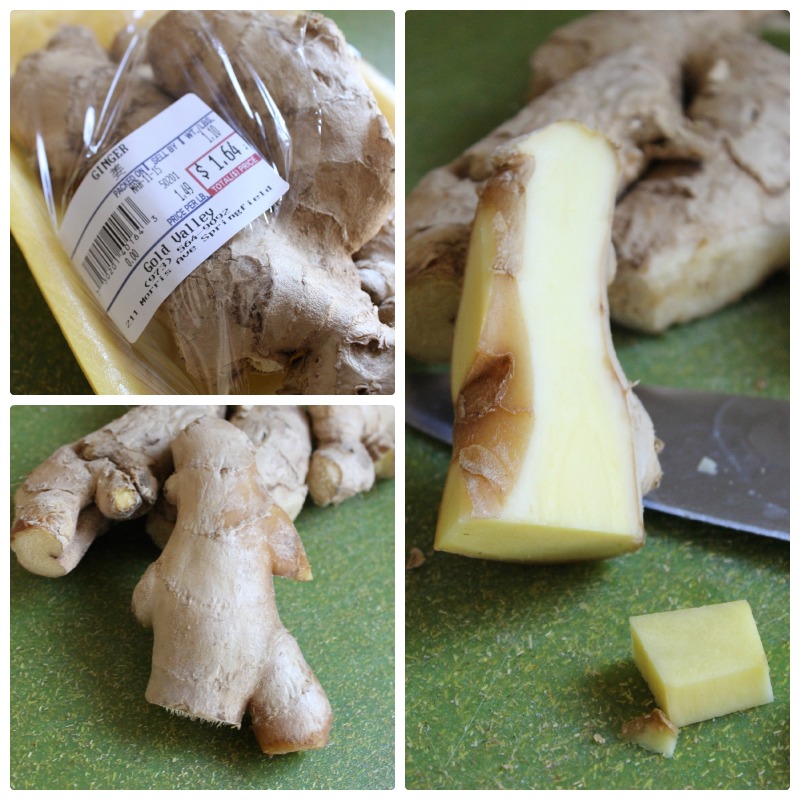 I don't know about you, but I always seem to buy fresh ginger for a recipe, or to throw into a stir-fry, and I tend to have more than I need. And it ends up shriveling in my crisper drawer into a freakish looking fuzzy mess, and I have to toss all the extra that I wasted. And of course, I then need it for something else, and I'm mad. So the solution is simple: when you buy your ginger, simply peel it all at once, chop it into different size pieces (some big, some small) and toss it in a Ziploc freezer bag and store it in the freezer. Obvious, right? (Except that for years it wasn't obvious to me at all.)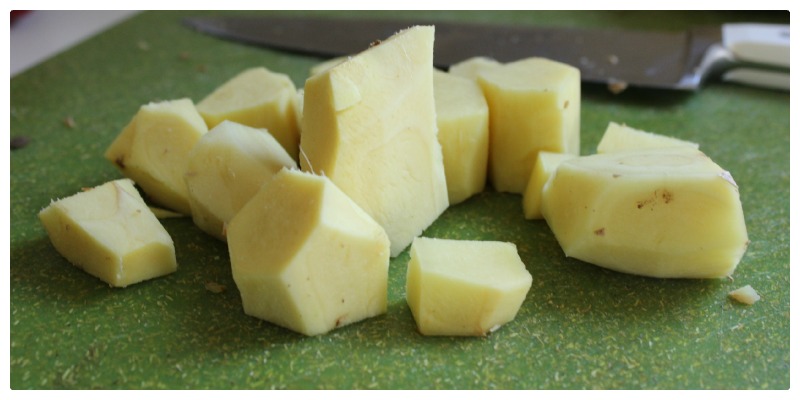 And you can then use that frozen ginger straight from the freezer. Just grate it using a microplane, or let it thaw for a bit in some room temperature water, or throw it in your Green Smoothie as is. (Which is what I did this morning in the picture below. My smoothie turned a bit darker because I added some blackberries and carrots to it, but the shining star was the cube of frozen ginger that got blended up with the spinach, banana and yogurt. It was ridiculously good. Trust me: add ginger to your smoothies.)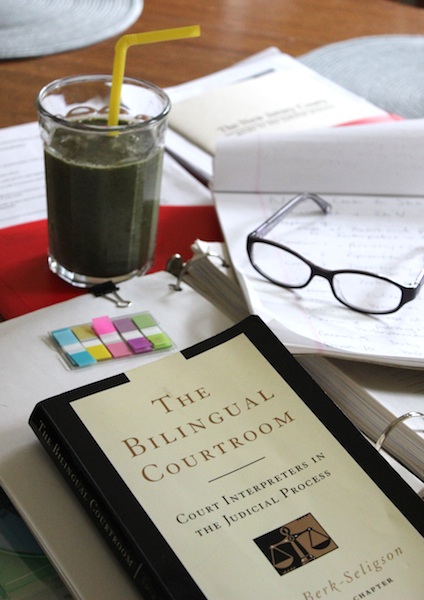 And when I take a break from studying, I'll put together a post on how else to use your ginger.  I've got a hot and sour mushroom soup recipe that I made for our cooking club a couple of weeks ago that is going to make you look at what you get from Chinese take-out in a whole new way. In the meantime, back to the books…..